Environment´s information
It is in the Corridor of Arakil that is surrounded by the Natural Parks of Aralar and Urbasa-Andía. Aralar is a big karstic massif that goes from Navarre and Guipúzcoa and that offers excursions to the mountain and hiking lovers, you can go up by the road from Lekunberri. This village has many traditional livings and a parish church, San Juan Bautista, built in the XIII century.From Lekiunverri you can go to the Green Way of Plazaola. In Astiz, the cave of Mendukilo highlights with its stalactites and stalagmites. At the top of the mountain chain of Arlar, 1341 m high is the hermitage of San Miguel de Aralar. The surroundings of the shrine offer beautiful views to the Mountain Chain of Andía and the corridor of the Valley of Arakil where you can get to the shrine throgh a track. We also mention the circular path that let visiting the set of births of Iribas: Aitzarreta that begins the river Ertzilla and Basakaitz where the river Larraun is born; route that lets also to get closer to the wonderful cave of Lacegalde.
Going through the Valley of Arakil,we will reach Etxarri Aranaz where it is the denominated route of the dolmens. Likewise it is worth to highlight that at the end of the corridor of Irakil it is the Natural Park of Izlorri-Aratz (Guipuzcoa). The mountain chains of Urbasa and Andía are Natural Park owing to its geological, biologic, ecologic, landscape and archeological wealth. In the Southeast it is the city of Pamplona with all its tourist attractions and in the East the Forest ORgi and the bucolic Valley of Ultzama.
Satrustegi
Quiet village located on the feet of the mountain chains of Aralar, Urbasa and Andía. Its parish of San Martín, of medieval origin, was rebuilt in the XVI century, with a big altarpiece from the XVII century. Its gothic virgin from the XV century is kept in the Diocesan Museum of Pamplona. There are two hermitages and in the cottage you can see big houses, two of them with rococo shields.
Tours
San Miguel de Aralar, Mountain Chain of Urbasa. Mountain chain of Andía.
Activities
Hiking. Picking up mushrooms.
WHERE TO GO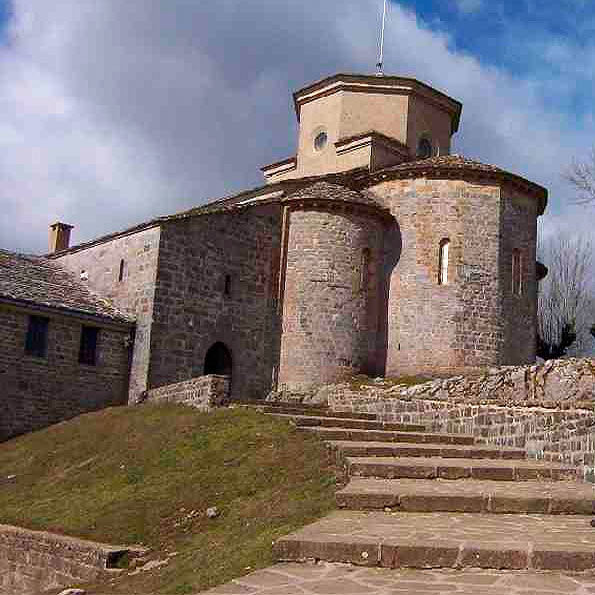 Santuario San Miguel de Aralar
Constituye uno de los centros de espiritualidad más conocidos de Navarra. Es un templo románico con tres naves y tres ábsides localizado en lo alto de la sierra de Aralar, desde donde se divisa una pa...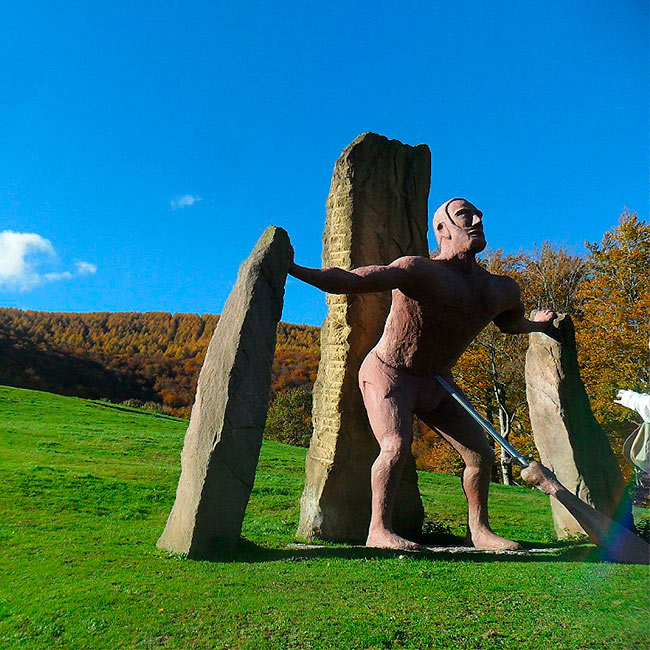 Peru-Harri. Parque de la Piedra
Museo pétreo realizado por Iñaki Perurena en pleno monte, a 2 km. de Leitza en dirección a Uitzi. Un museo singular en el que artesanalmente Iñaki y su hijo Inaxio narran mitos, historia y la cultura...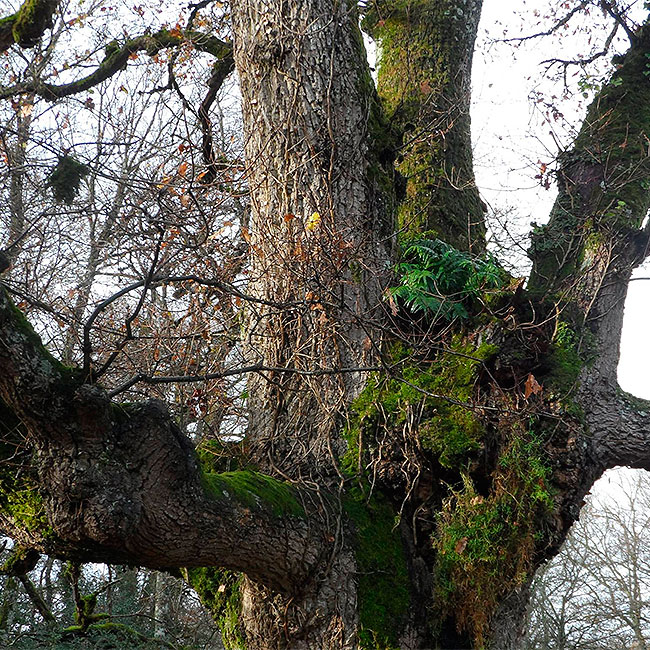 Robledal de Orgi
Bosque milenario, único testigo de los robledales húmedos seculares de Navarra con gran interés ecológico. Área Natural Recreativa con zonas de acogida, paseos y de conservación. Un paisaje singular q...
UPCOMING EVENTS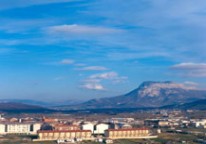 Fiestas de Altsasu/Alsasua
En Altsasu-Alsasua, del 13 al 17 de septiembre
Las fiestas de Altsasu-Alsasua se celebran del 13 al 17 de septiembre. Durante estos días cobra gran importancia el protagonismo de las peñas que animan las calles, sobre todo en su tradicional y diar...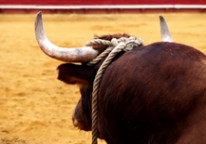 Toro con soga
En Lodosa, 14 de septiembre
En el mes septiembre y durante las fiestas a la Virgen de las Angustias (tercer domingo del mes): Una vez por la mañana y otra por la tarde, un toro de gran porte recorre las calles de la localidad tr...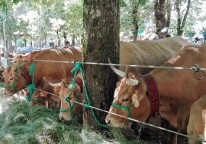 Concurso-Subasta Nacional Ganado Vacuno Pirenaico
En Elizondo, del 14 al 15 de septiembre
Es un certamen anual sobre la raza de ganado vacuno Pirenaica que se celebra cada año en la localidad navarra de Elizondo (Valle del Baztán), y que comenzó a celebrarse en 1988. El concurso está orga...